Have you ever had the experience seeing a remarkable work of art and after reading the name of the artist, wondering "Why haven't I ever heard of her before?!"
This happens to me all the time. As I travel around the world to major and provincial museums, attend auctions, and visit private collections, I see astounding masterpieces by artists whose anonymity defies the quality of their work. I write down their names and do my best to find out who they are. Often I learn that these sculptors and painters are well known to seemingly everyone but me. But, in some cases, I find that there is little known about them. I call these artists "Forgotten Masters." And I have a list of more than 300 so far.
These artists range from the fourteenth century to the present. Some are the equivalent of one-hit wonders — making an award-winning work and never quite reaching that level again. But many were consistently skilled and hugely influential. They have been left out of the standard narrative of the history of art through various circumstances (e.g. dying young, working in provinces, becoming teachers, being out of step with the zeitgeist, or being women).
Last year, I gave a lecture series on the development and careers of several well-established Old Masters. The lectures were attended in person by professional artists, who added their remarkable perspectives to my art-historical approach. We recorded several of these and put them online. (You can access them here.) Some of these online recordings were visited more than 150,000 times.
This Fall, when our lecture series begins again, rather than revisit the careers of well-researched artists whose works have been examined and broadcast many times — and for good reason — my plan is to bring much needed attention to these Forgotten Masters. Because these artists are, by definition, difficult to find in museums, online, or libraries, I would like to create a collaboration between me, those who are attending the lectures, and anyone who wishes to participate online.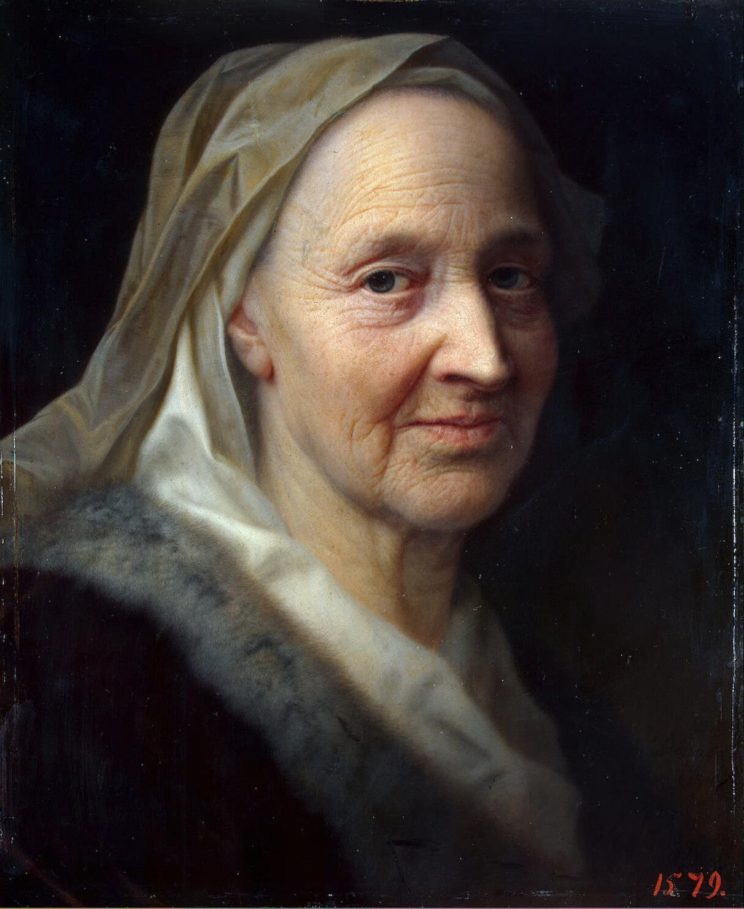 I WANT YOUR LIST TOO
I have narrowed my list of 300+ to about 50 names. But I know that my list is probably woefully incomplete. If you have thoughts on how it can improve, Please:
Look through the list
Tell me who I have missed. (Put their names in the comments or send me an email.)
Berate me if I have included anyone unworthy of the list.
Share the list with others who you think will be interested.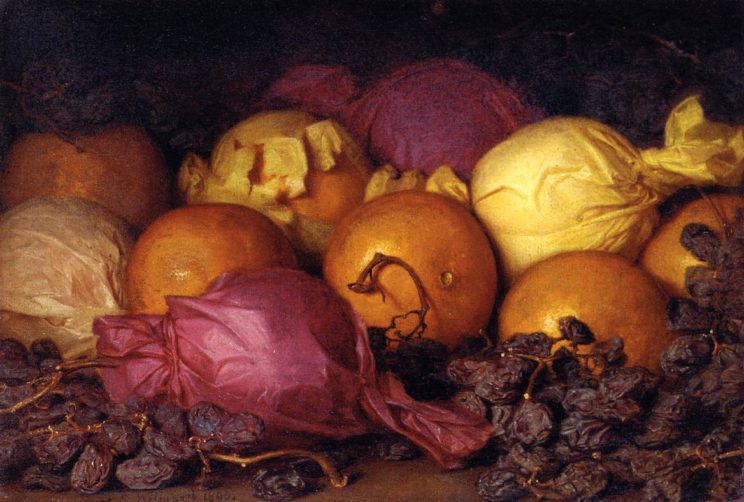 THE BEGINNING OF A CONVERSATION
Once we have a good amount of feedback and a solid list, I will start working on the lectures. Each lecture will discuss a Forgotten Master, his or her training, major works, influence, and place within the well-remembered artists of the time. Each lecture will be recorded, put online and accompanied by a post on BeardedRoman.com. These posts will be a major resource, where those who have additional information relating to the artist can share their findings.
SOME BACKGROUND
About ten years ago, I posted a few Forgotten-Master-themed posts on Bearded Roman. (You can see them here). By far, they have been the most visited posts on this site and are still the top links for Google searches for each of those artists. In particular, the post about Hugues Merles (French, 1823-1881) led to lively discussions online and off, and to one exhibition.
Over time, I hope that the artists we select together will be better known and that we can provide a resource for future studies.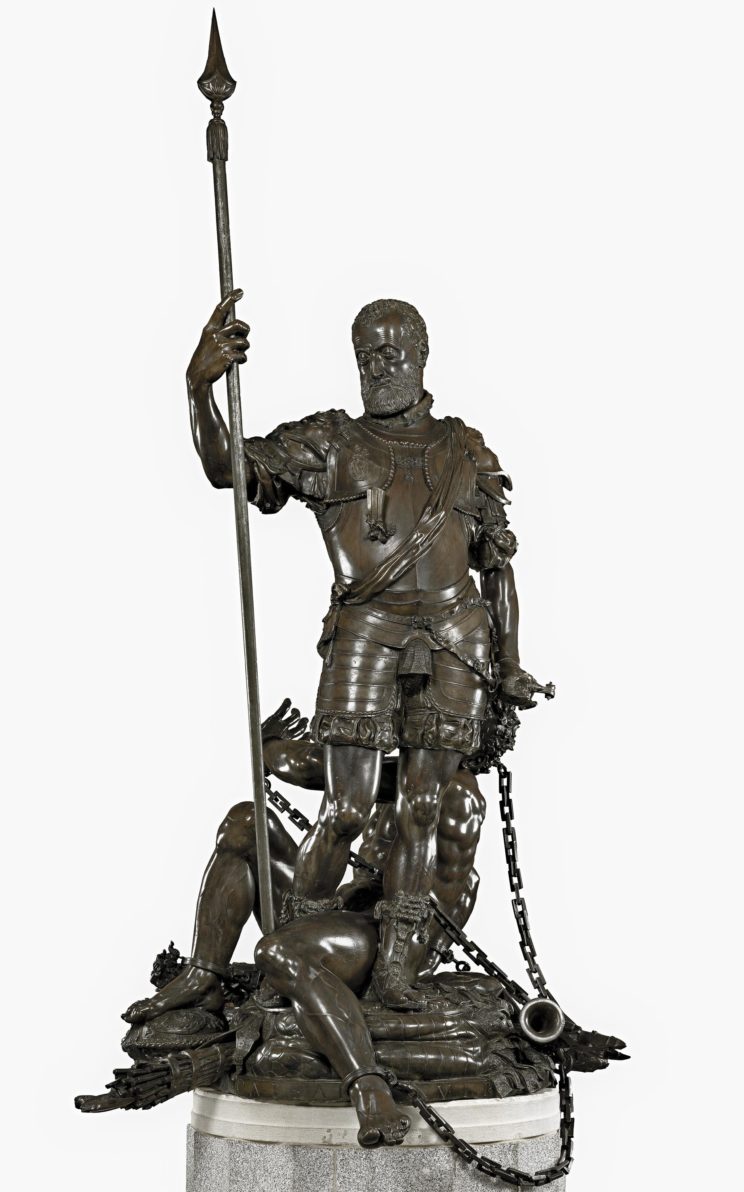 DISCLAIMER
You may recognize some of the names on this list. Some of them may be well known to you or the larger world for a single work of art; but, unknown for the rest of their oeuvre or other contributions.
My criteria for being "forgotten" is no major catalogue or exhibition in the last 50 years OR not being discussed outside a small region (i.e. many artists are well known within their small community; but, little or no information appears outside of their native language).
My criteria for being a "master" is less scientific. It depends on whether or not their work is exceptional compared to their peers (e.g. fellow artists, collectors, critics) and whether or not their work had a lasting influence on others.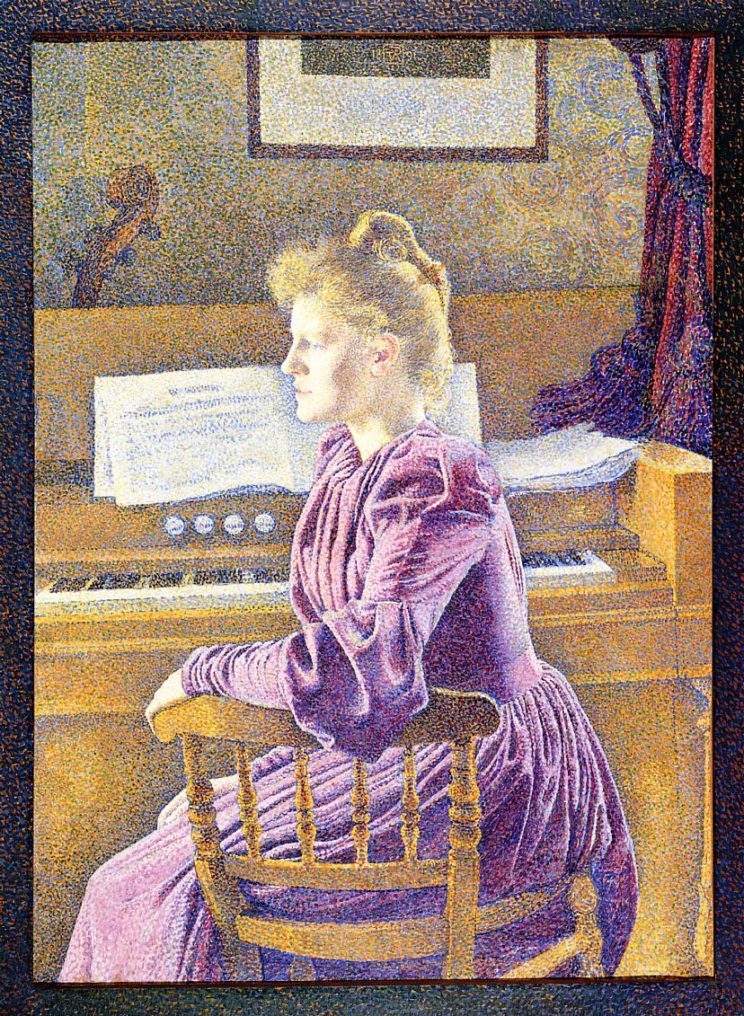 THE LIST
Click on the green dot next to each artist's name for my one-sentence description of the artist and a link to a representative work of art.
| ARTIST NAME | NATIONALITY | GENDER | CENTURY | BIRTH-DEATH | MEDIUM | KEY WORK | LINK | ONE SENTENCE |
| --- | --- | --- | --- | --- | --- | --- | --- | --- |
| Pieter Aertsen | Dutch | M | 16th | 1508 - 1575 | Painter | Meat Stall with Holy Family Giving Alms (1551) North Carolina Museum of Art. | https://en.wikipedia.org/wiki/A_Meat_Stall_with_the_Holy_Family_Giving_Alms#/media/File:A_Meat_Stall_with_the_Holy_Family_Giving_Alms_-_Pieter_Aertsen_-_Google_Cultural_Institute.jpg | Painter of large-scale genre and still lifes combined with religious themes, whose works were acquired by an international cast of royal and noble collectors. |
| Francesco Negroli | Milanese | M | 16th | 1510 - 1579 | Armourer | Burgonet (1543) Metropolitan Museum of Art, New York. | http://www.metmuseum.org/art/collection/search/22634 | Sculptor who dedicated his life to making heroic armour. |
| Luca Cambiasi | Geneoese | M | 16th | 1527 - 1585 | Painter | Madonna of the Candle (c. 1570) Musei di Strada Nuova | https://commons.wikimedia.org/wiki/File:Luca_Cambiaso_-_Madonna_of_the_Candle_-_Google_Art_Project.jpg | Leading Geneose artist of the sixteenth century, who worked in oils, frescoes, and architectural drafts |
| Pompeo Leoni | Italian | M | 16th | 1533 - 1608 | Sculptor | Emperor Charles V and the Fury (1551-1555) Museo National del Prado, Madrid. | https://www.museodelprado.es/coleccion/obra-de-arte/carlos-v-y-el-furor/271cd3bf-243d-4c17-b0c7-83716cc9d230 | Monumental scupltor to the Emperor of Spain. |
| Daniel Seghers | Dutch | M | 17th | 1590 - 1661 | Painter | Garland of flowers with a sculpture of the Virgin Mary (1645) Royal Picture Gallery, Mauritshuis, The Hague. | https://upload.wikimedia.org/wikipedia/commons/4/4b/Daniel_Seghers_Garland_with_Virgin_1645_paid_with_gold_maulstick_1646.JPG | Student of Jan Brueghel, specializing in floral wreath of remarkable naturalism, composition, and symbolism. |
| Giovanni Battista Salvi da Sassoferrato | Italian | M | 17th | 1609 - 1685 | Painter | Virgin Mary (c. 1640) National Gallery, London. | https://en.wikipedia.org/wiki/Giovanni_Battista_Salvi_da_Sassoferrato#/media/File:Sassoferrato_-_Jungfrun_i_b%C3%B6n.jpg | Only known for a few works, Biography unknown |
| Balthasar Denner | German | M | 17th/18th | 1685 - 1749 | Painter | Portrait of an Old Woman (c. 1725) Getty Center Museum. | http://www.arthermitage.org/Balthasar-Denner/Portrait-of-an-Old-Woman.html | Virtuosic portraitist |
| Lambert Sigisbert | French | M | 18th | 1700 - 1759 | Sculptor | The Triumph of Neptune stilling the Waves (1732) Musée du Louvre. | http://www.louvre.fr/en/oeuvre-notices/neptune-calming-waves | One of two virtuosic French brothers who studied in Rome and brought their taste for large-scale marble sculptures to France. |
| Luis Egidio Meléndez | Spanish | M | 18th | 1716 - 1780 | Painter | Bodegón con besugos, naranjas, ajo, condimentos y utensilios de cocina. (1772) Museo Nacional del Prado. | https://www.museodelprado.es/coleccion/obra-de-arte/bodegon-con-besugos-naranjas-ajo-condimentos-y/6fd5f345-04ad-4a74-aa45-386caf81b400?searchid=409cf5ec-6326-24d2-9335-f4e293ab06bd | Classically trained figure artist who dedicated his career to still life paintings |
| Johann Joachim Kaendler | German | M | 18th | 1730 - 1770 | Sculptor | Parrot (1732) Dresden State Art Museums. | https://www.google.com/culturalinstitute/beta/u/0/asset/parrot/uQHMjd4YE4WGCw?hl=en | Father of porcelain sculpture, whose works defined small-scale works for generations with few, if any, who have surpassed his gifts. |
| Michel Claude Clodion | French | M | 18th | 1738 - 1814 | Sculptor | The Intoxication of Wine (c. 1785) Metropolitan Museum of Art. | http://www.metmuseum.org/toah/works-of-art/14.40.687/ | Prolific sculptor of sensuous and lively figures in terra cotta, whose works were reviled by Revolutionaries for their relationship with the Ancien Regime. |
| John Flaxmann | British | M | 18th/19th | 1755 - 1826 | Sculptor, Painter, Engraver | Monument to Lord Nelson. St. Paul's Cathedral, London. | https://en.wikipedia.org/wiki/John_Flaxman | The British leader of Neoclassicism who became the chief artist for Wedgewood |
| Christoffer Wilhelm Eckersberg | Danish | M | 18th/19th | 1783 - 1853 | Painter | Ulysses Fleeing the Cave of Polyphemus (1812) Princeton University Art Museum. | http://www.apollo-magazine.com/the-timeless-modernity-of-a-forgotten-danish-painter/ | Danish Neoclassicist who laid the foundation for the Golden Age of Danish Painting. |
| Charles Gleyre | Swiss | M | 19th | 1806 - 1874 | Painter | Le Soir (1853) Private Collection | https://es.wikipedia.org/wiki/Charles_Gleyre | Swiss painter and professor at the École des Beaux Arts, sometimes called "the real Father of Impressionism." |
| Josephus Laurentius Dyckmans | Belgian | M | 19th | 1811 - 1888 | Painter | The Blind Beggar (1852) Royal Museum of Fine Arts, Antwerp. | https://en.wikipedia.org/wiki/Josephus_Laurentius_Dyckmans | Painter of meticulous genre scenes, earning the moniker of the "Belgian Gerrit Dou." |
| Lénard Morel Ladeuil | French | M | 19th | 1820 - 1888 | Sculptor | The Milton Shield (1867) | http://www.metmuseum.org/art/collection/search/238821 | His most famous work was a multifigural representation of Milt's epic poem Paradise Lost. |
| Antonio Ciseri | Swiss-Italian | M | 19th | 1821 - 1891 | Painter | Ecce Homo (1871) | https://en.wikipedia.org/wiki/Antonio_Ciseri | Florentine painter of large-scale religious history painting. |
| Hugues Merle | French | M | 19th | 1823 - 1881 | Painter | The Scarlet Letter (1859) Walters Art Museum. | http://beardedroman.com/forgotten-master-hugues-merle-french-1823-1881/ | Exemplar and early competitor to William Adolphe Bouguereau. |
| Isidore Jules Bonhuer | French | M | 19th | 1827 - 1901 | Sculptor | Gladiateur à cheval (1902) Paris. | https://en.wikipedia.org/wiki/Isidore_Bonheur | Monumental and decorative animalier sculptor, who worked closely with and was overshadowed by his sister Rosa Bonheur. |
| Enoch Wood Perry | American | M | 19th | 1831 - 1915 | Painter | The True American (1874) Metropolitan Museum of Art. | http://www.metmuseum.org/art/collection/search/11759 | Friend of Mark Twain, Winslow Homer, Albert Beirstadt, Eduard Manet, and John Singer Sargent, who trained in Munich and Paris, then returned to the US to paint American life during the Civil War and founded the California Academy of Art. |
| Leon Bonnat | French | M | 19th | 1833 - 1922 | Painter | The Martyrdom of Saint Denis, Pantheon (Paris) | http://beardedroman.com/leon-bonnat-french-1833-1922-the-first-classical-realist/ | Director of the Beaux-Arts Academy (Paris), painter of Paris Opera House and Pantheon; prolific teacher who deepend the influence of Velázquez over nineteenth-century art. |
| Lemuel Wilmarth | American | M | 19th | 1835 - 1918 | Painter | Still life with oranges and raisins (Private Collection) | http://www.the-athenaeum.org/art/detail.php?ID=14367 | Founder of the Art Students League of New York, and one of America's most influential art teachers. |
| John Atkinson Grimshaw | British | M | 19th | 1836 - 1893 | Painter | Reflections on the Thames, Westminster (1880) Leeds Museums and Galleries. | http://www.telegraph.co.uk/culture/culturepicturegalleries/8762559/Atkinson-Grimshaw-Painter-of-Moonlight-at-the-Guildhall-Art-Gallery-in-London.html | Dedicated to a narrow range of atmopheric painting, he nevertheless took his subjects to new levels of craft and imagination. |
| Carolus Duran | French | M | 19th | 1837 - 1917 | Painter | L'homme enormi (1861) | https://en.wikipedia.org/wiki/Carolus-Duran | One of the most sought-after and influential portratist of his time; teacher of John Singer Sargent and Thomas Eakins. His technique challenged and changed academic practice. |
| Mariano Fortuny y Marsal | Spanish (Catalan) | M | 19th | 1838 - 1874 | Painter | The Odalisque (1861) | https://en.wikipedia.org/wiki/Mari%C3%A0_Fortuny | An nineteenth-century superstar whose works were known mostly in print, before dying at the age of 38 |
| Mihály Munkácsy | Hungarian | M | 19th | 1844 - 1900 | Painter | Christ before Pilate (1881) | https://en.wikipedia.org/wiki/Mih%C3%A1ly_Munk%C3%A1csy | Hungarian painte of monumental religious and genre scens. His work, Christ before Pilate, was one of the most famous works of the 19th century, seen by millions of people. |
| Luisa Starr Canziani | American-British | F | 19th | 1845 - 1909 | Painter | David Presenting the Head of Goliath to Saul | https://en.wikipedia.org/wiki/Louisa_Starr | Suffragette and pioneering painter. The first woman allowd to study at the Royal Academy (London) and first woman to win a Gold Medal for her work. |
| Édouard Debat Ponsan | French | M | 19th | 1847 - 1913 | Painter | La Vérité sortant du puits (1898) | https://en.wikipedia.org/wiki/%C3%89douard_Debat-Ponsan | Military vetran and painter whose work spanned history, politics, orientalism, and peasant scenes. |
| Francisco Pradilla y Ortiz | Spanish | M | 19th | 1848 1921 | Painter | Doña Juana la Loca (1878) | https://en.wikipedia.org/wiki/Francisco_Pradilla_Ortiz | The orphan son of Spanish farmhands, who rose to become an international superstar reviving an interest in Diego Veláques through his works. |
| Fanny Fleury | French | F | 19th/20th | 1848 - 1940 | Painter | Bebe dort (1884) | http://beardedroman.com/forgotten-master-fanny-fleury-french-1843-or-1848-1940/ | Star pupil of Carolus-Duran, considered by many to be superior ther contemporary John Singer Sargent. |
| Paul Richer | French | M | 19th/20th | 1849 - 1933 | Sculptor | Bronze Smith (c. 1900) | https://us.expertissim.com/paul-m-l-pierre-richer-bronze-smith-12172568 | Master of human anatomy who used his skills both as surgeon, sculptor and educator. |
| Julius Kronberg | Swedish | M | 19th/20th | 1850 - 1921 | Painter | David och Saul (1885) | https://en.wikipedia.org/wiki/Julius_Kronberg | Educated in Stockholm, Paris, Düssseldorf and Copenhagen, Kronberg spnt most of his career working for the Swedish Royal family, and is little known outside his native land. |
| Emilio Sánchez Perrier | Spanish-French | M | 19th/20th | 1855 - 1907 | Painter | Bank of the Guardaira with Boat (c. 1890) | http://www.artrenewal.org/pages/artist.php?artistid=477 | Master of landscape and water scenes |
| Juan Luna y Novicio | Filipino | M | 19th | 1857 - 1899 | Painter | Spoliarium (1884) | https://en.wikipedia.org/wiki/Juan_Luna | Freedom fighter, trained in Madrid and Rome, who became the Philippines' most celebrated painter. |
| Charles Frederic Ulrich | American | M | 19th | 1858 - 1908 | Painter | In the Land of Promise | https://en.wikipedia.org/wiki/Charles_Frederic_Ulrich | Studied in Munich alongside William Merritt Chase, but did little public work despite enormous talent. |
| Jacques de Lalaing | British/Belgian | M | 19th/20th | 1858 - 1917 | Sculptor | La Lutte équestre ou Le combat des cavaliers (1899 - 1909) | https://fr.wikipedia.org/wiki/Jacques_de_Lalaing_(1858-1917) | Diplomat and sculptor who specialized historical and funerary monuments. |
| Virginie Demont-Breton | French | F | 19th/20th | 1859 - 1935 | Painter | The Divine Apprentice | https://en.wikipedia.org/wiki/Virginie_Demont-Breton | President of the Union of Women Painters and sculptors who opened the écoles des Beaux-Arts to women and becam an Officer of the Légion d'honneur. |
| Peder Mørk Mønsted | Danish | M | 19th/20th | 1859 - 1941 | Painter | Sleigh ride on a sunny winter day (1919) | https://en.wikipedia.org/wiki/Peder_M%C3%B8rk_M%C3%B8nsted | Virtosic painter of landscape, whose realist and impressionist paintings were out of step with Modernism |
| Cyrus Dallin | American | M | 19th/20th | 1861 - 1944 | Sculptor | Appeal to the Great Spirit (1909) | https://en.wikipedia.org/wiki/Appeal_to_the_Great_Spirit | Monumental sculptor of Early-American and colonial history. |
| Théo van Ryssellbergh | Belgian | M | 19th/20th | 1862 - 1926 | Painter | The Bathers | http://www.the-athenaeum.org/art/list.php?m=a&s=tu&aid=381 | Belgian neo-impressionist painter, who played a pivotal role in the European art scene at the turn of the century. |
| Federick Cayley Robinson | British | M | 19th/20th | 1862 - 1927 | Painter | Acts of Mercy (1915-1920) | http://beardedroman.com/forgotten-master-frederick-cayley-robinson-british-1862-1927/ | An English symbolist painter, who took five years to complete his masterpiece: Acts of Mercy, inspired by the heroism and aftermath of WWI. |
| Arthur Rackham | British | M | 19th/20th | 1867 - 1939 | Illustrator | Alice's Adventures in Wonderland | http://www.artpassions.net/rackham/aliceinwonderland.html#illustrations_only | His illustrations of Peter Pan, Gulivers Travels, The Lord of the Rinds, and Alice and Wonderland were considered high art. |
| Florence Fuller | South African-Australian | F | 19th/20th | 1867 - 1946 | Painter | Inseparables (c. 1900) | https://commons.wikimedia.org/wiki/File:Florence_Fuller_-_Inseparables_-_Google_Art_Project.jpg | Born in South Africa, trained in Australia and Europe, Fuller won awards at the prestigioius Paris Salon and founded two art schools before spending the last 20 years of her life in a mental institution. |
| William Sargent Kendalll | American | M | 19th/20th | 1869 - 1938 | Painter/Sculptor | An Interlude (1907) | https://commons.wikimedia.org/wiki/File:William_Sergeant_Kendall_-_An_Interlude_-_Google_Art_Project.jpg | European-trained American artist known for treatment of everyday life. |
| Pietro Canonica | Italian | M | 19th/20th | 1869 - 1959 | Sculptor | L'abisso (1909) | http://www.italianways.com/the-pietro-canonica-museum-in-rome/ | Sculptor, painter, opera composer, Senator for life, and professor of the fine arts. |
| Albert Herter | American | M | 20th | 1871 - 1950 | Muralist | Wisconsin Supreme Court murals | http://teachingamericanhistory.org/convention/herter/ | Prolific muralist of American history. |
| Anna Hyatt Huntington | American | F | 20th | 1876 - 1973 | Sculptor | El Cid | http://hickoryart.org/new-blog/2015/6/21/anna-vaughn-hyatt-huntington-1876-1973 | Sculptor of monumental bronze historical and religious works. |
| Ellen Hoffman-Bang | Danish | F | 20th | 1879 - 1971 | Painter | Jewish women weeping in exile (1910) | http://www.artnet.com/WebServices/images/ll00120lldvuoGFgJXECfDrCWvaHBOcaBED/ellen-hofman-bang-jewish-women-weeping-in-exile.jpg | Danish painter and illustrator who specialized in religious and mythological works. |
| Hans Purrmann | German | M | 20th | 1880 - 1966 | Painter | Adoration of the Magi (1924) | http://www.the-athenaeum.org/art/list.php?m=a&s=tu&aid=2134 | Student and business partner of Henri Matisse, who founded the German Art Foundation. |
| Antonio Vannetti | Italian | M | 20th | 1881 - 1962 | Sculptor | Bonapart a cheval (c. 1920) | http://www.anthonysfineart.com/2740/show | After serving as a POW in WWI, Vanetti gave up his training as a monumental sculptor to become a diplomat who worked in China, Japan, Vietnam, Panama, Cuba and the US. |
| Minerva Teichert | American | F | 20th | 1888 - 1976 | Painter | Night Raid (1941) | https://store.moa.byu.edu/night-raid-1383.html | Robert Henri's "greatest student" who left New York to homestead in the rural West and paint more than 400 large-scale religious scene during the Great Depression. |
| Arkadi Aleksandrovich Plastov | Russian | M | 20th | 1893 - 1972 | Painter | Harvest Meal at Noon Day (1945) | http://bobart.org/docent/plastov/harvest.jpg | Soviet impressionists, whose timeless depictions of Russian peasant life transcended politics and time. |
| Ives Gammell | American | M | 20th | 1893 - 1981 | Painter | Hound of Heaven | http://www.artrenewal.org/pages/artist.php?artistid=192 | Fierce defender of tradition out of step with time who produced complex allegorical works |
| Albert Brenet | French | M | 20th | 1903 - 2005 | Painter | SS France at Saint-Nazaire (1961) | http://gurneyjourney.blogspot.com/2014/11/gouache-master-albert-brenet.html | Prolific guoache artist, whose depictions of industrial and landscape scenes stretched visual representation. |
| Pietro Annigoni | Italian | M | 20th | 1910 - 1988 | Painter, Sculptor | Sermon on the Moujnt (1953) | http://artrenewal.org/pages/artwork.php?artworkid=7897 | Portraitist and fresco painter who acted as a bridge between the nineteenth and twentieth centuries for classical artists. |
| Arnold Friberg | American | M | 20th | 1913 - 2010 | Painter | Abinadi before King Noah (c. 1960) | https://www.lds.org/media-library/images/abinadi-before-king-noah-39651?lang=eng | Prolific Illustrator and painter whose anonymously authored religious scenes have been seen by billions |
| Nils Blommér | | | | | | | | |
| Gyula Benczúr | | | | | | | | |